UTAH CONCEALED
FIREARMS PERMIT CLASSES:
You can carry a concealed handgun in over 35 States.  Qualify to get your handgun permit with a one-day class.
This is a 4-hour class that is all classroom training – no shooting or firearm required. 
Fingerprinting will be done during the class.  You will need to complete the Utah application during the class so it can be reviewed for submission. 
Please note that if your state issues a concealed carry permit, you need to provide a copy of that permit to obtain your Utah permit.  This does not apply to MD residents—unless you currently have a permit.
Fee for class is $99.00.  The fee includes fingerprinting, photography service & submitting application on your behalf. 
You will also need to pay the Permit fee to the State of Utah (either by credit card or check directly to BCI).  Permit is valid for 5 years. 
We also offer private classes at your business or organization.  Call or e-mail for details. 
Map below shows the States (marked in Blue) that you can carry a concealed firearm with a UT permit!
<![if !vml]>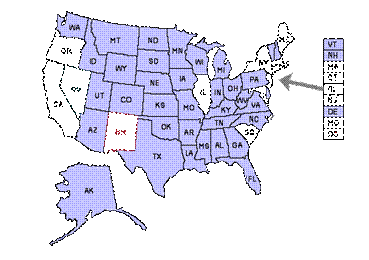 <![endif]>
NOTE:  CO, FL, MI, NH, and PA only honor permits from Utah residents. 
MARYLAND WEAR AND CARRY PERMIT TRAINING CLASS
You can obtain your Maryland Wear and Carry Permit!
We offer the 16-hour training course required to obtain your permit. 
Classes are held on Saturday and Sunday, from 9 a.m. to 5 p.m. on both days. 
The fee for this class is only $198.00!
Contact us for information on our upcoming training dates. 
<![if !vml]>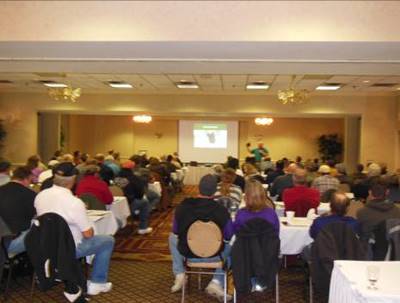 <![endif]>

THESE ARE NOT NRA COURSES

Payments are non-refundable, but we do give credit toward a future class.

Phone:  301-491-9888

e-mail John

john@handgunpermittraining.com

<![if !supportMisalignedColumns]>