UTAH CONCEALED
FIREARMS PERMIT CLASSES:
You can carry a concealed handgun in over 35 States.  Qualify to get your handgun permit with a one day class.
This is a 4-hour class that is all classroom training – no shooting or firearm required. 
Photographs and fingerprinting will be done during the class.  You will need to complete the Utah application during the class so it can be reviewed for submission. 
Please note that if your state issues a concealed carry permit, you need to provide a copy of that permit to obtain your Utah permit.  This does not apply to MD residents—unless you currently have a permit.
Fee for class is $99.00.  The class fee includes fingerprinting, photography service & submitting application on your behalf. 
You will also need to pay the $67 Permit fee to Utah Bureau of Criminal Identification (either by credit card or check directly to BCI).  Permit is valid for 5 years. 
We also offer private classes at your business or organization.  Call or e-mail for details. 
Map below shows the States (marked in Blue) that you can carry a concealed firearm with a UT permit!
<![if !vml]>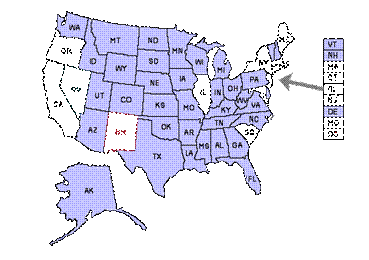 <![endif]>
NOTE:  CO, FL, MI, NH and PA, only honor permits from Utah residents. 
SEE INSTRUCTIONS BELOW TO REGISTER FOR THE CLASSES
SPECIAL CLASS INFORMATION & DATES
Utah concealed carry permit class and Maryland HQL class will be held on the two dates shown below.  The Utah Class will be conducted first, and if you want the Maryland HQL, you will stay after the Utah Class for the Maryland required training and live fire.  Cost for the HQL class is an additional $49.00.  Maryland live scan fingerprinting will be available on site.  Your spot will be held by payment of the $99 class fee and you can pay the additional fees at class time. 
HENDERSHOT'S SPORTING GOODS
19828 National Pike, Suite 100,
Hagerstown, MD 21740
Class hours are as follows: 
9 a.m.to 1 p.m. for Utah training
1 p.m. to 2 p.m.  for the Maryland HQL portion of the class
<![if !supportLists]>¨ <![endif]>April 21 
<![if !supportLists]>¨ <![endif]>May 19
<![if !vml]>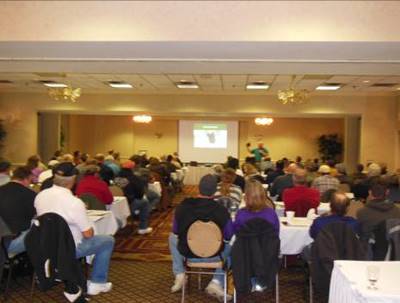 <![endif]>
THIS IS NOT A
NRA COURSE
Payments are non-refundable, but we do give credit toward a future class.
If you have any problem while processing your payment, please send us an e-mail and we can send you an invoice which will allow you to pay through PayPal.  
P.O. Box 2521
Martinsburg, WV 25402
 

e-mail John

john@handgunpermittraining.com

<![if !supportMisalignedColumns]>